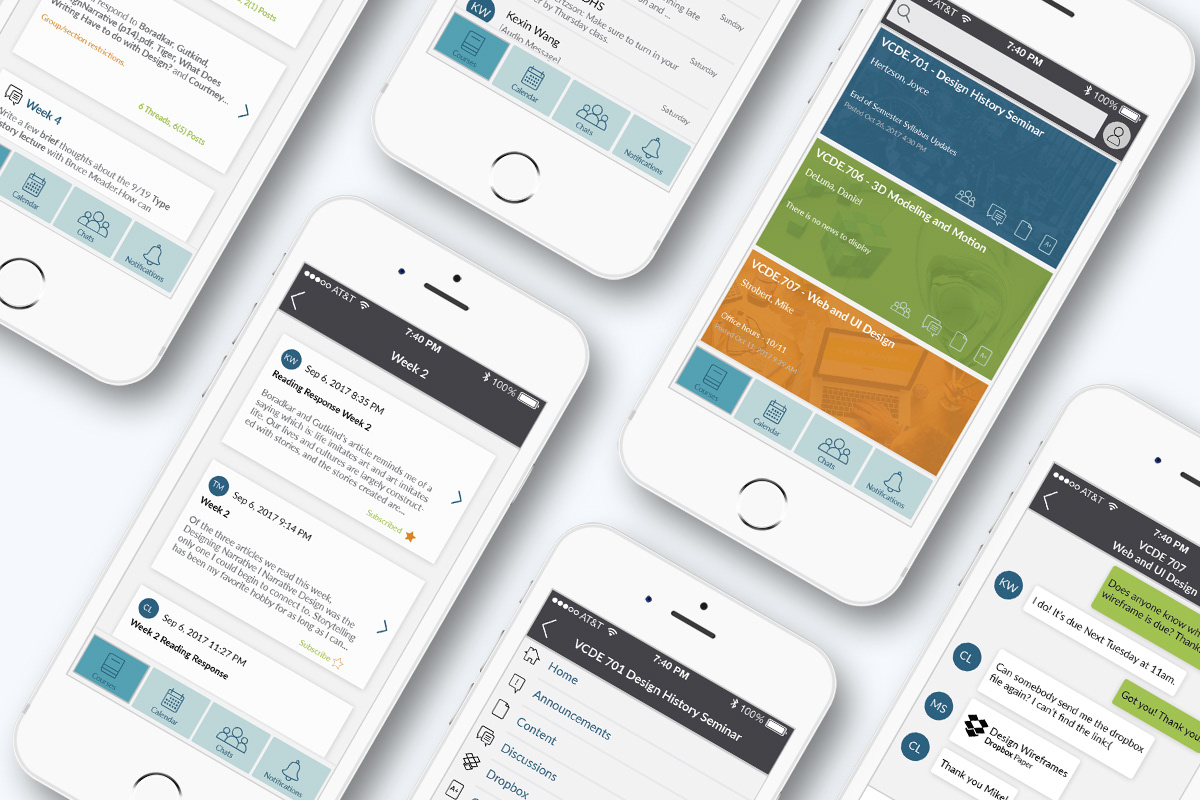 MyCourses Mobile App Design - "Discourssion"
This is a concept app design project for my Web & UI Design class. The objective was to define and develop key interaction design concepts through the exploration and design of a concept app design.
"Discourssion" is a learning management system (LMS) based mobile app that acts as a sub-site of MyCourses Online Course Management Software, featuring the discussion forum and allowing both students and the instructors to contribute to any course related group discussion at any time.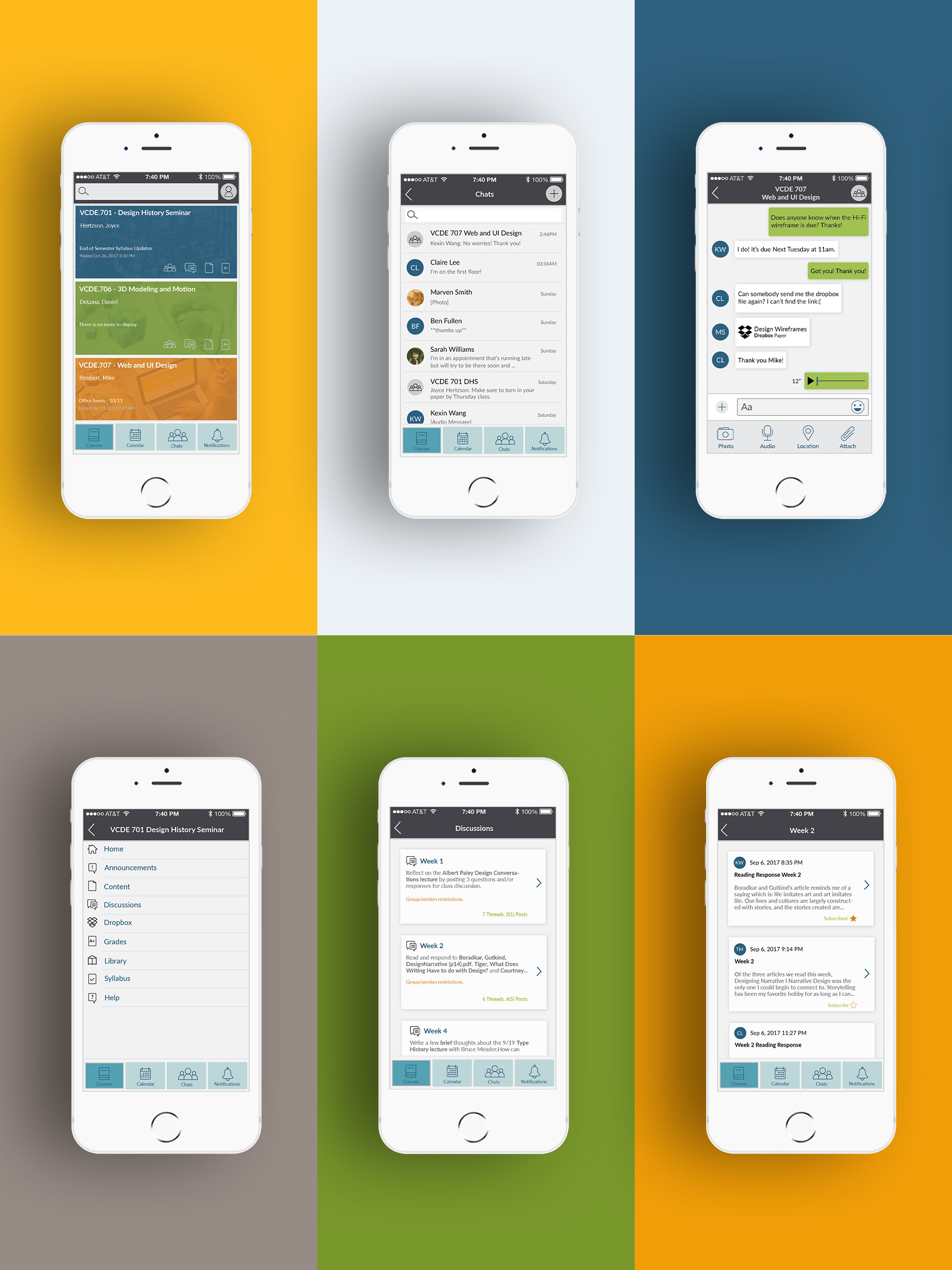 Project research (competitive):​​​​​​​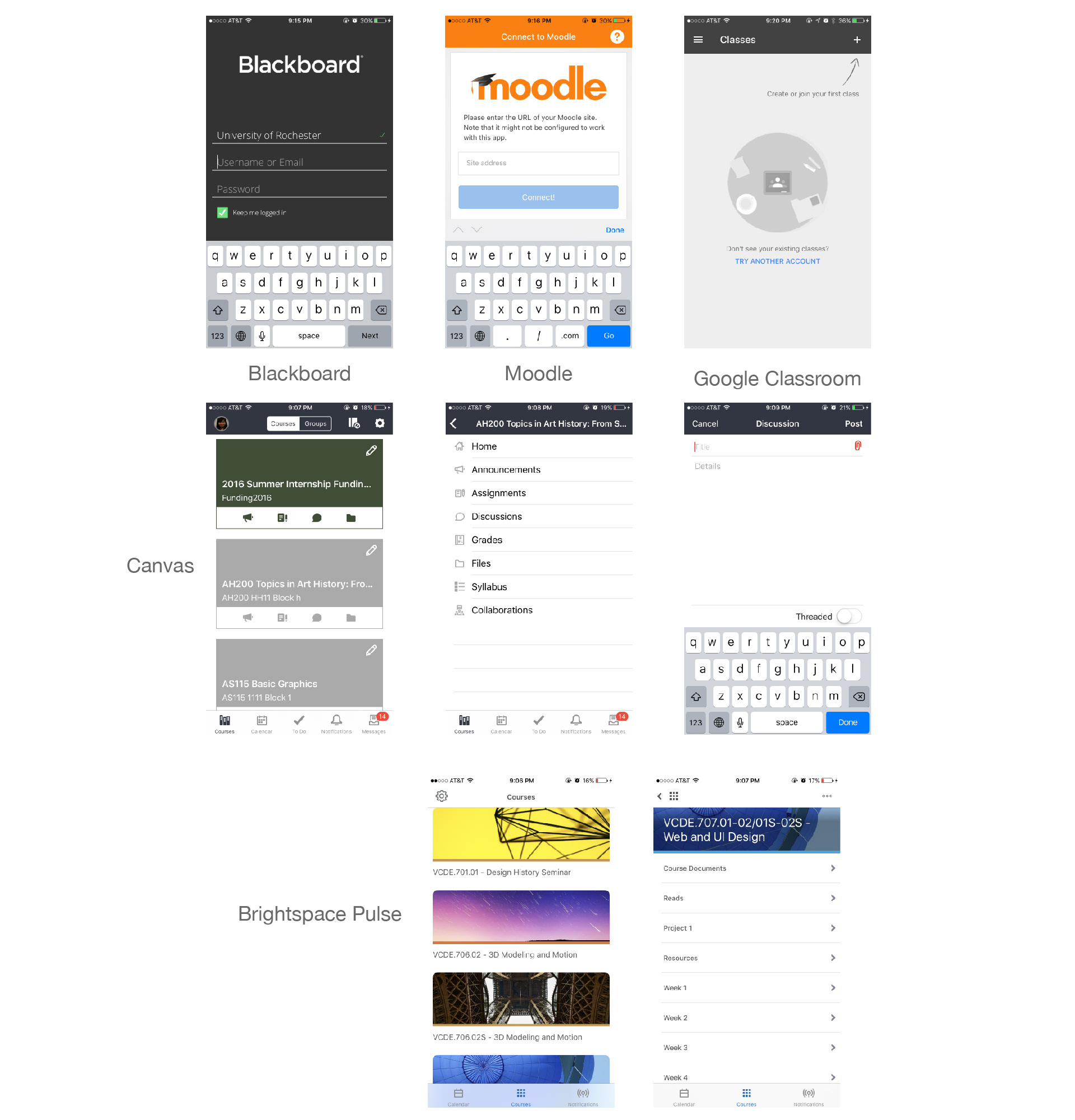 "Discourssion" is a concept mobile app designed to better facilitate the RIT myCourses site and provide an easy access to an

active discussion board and group chat

.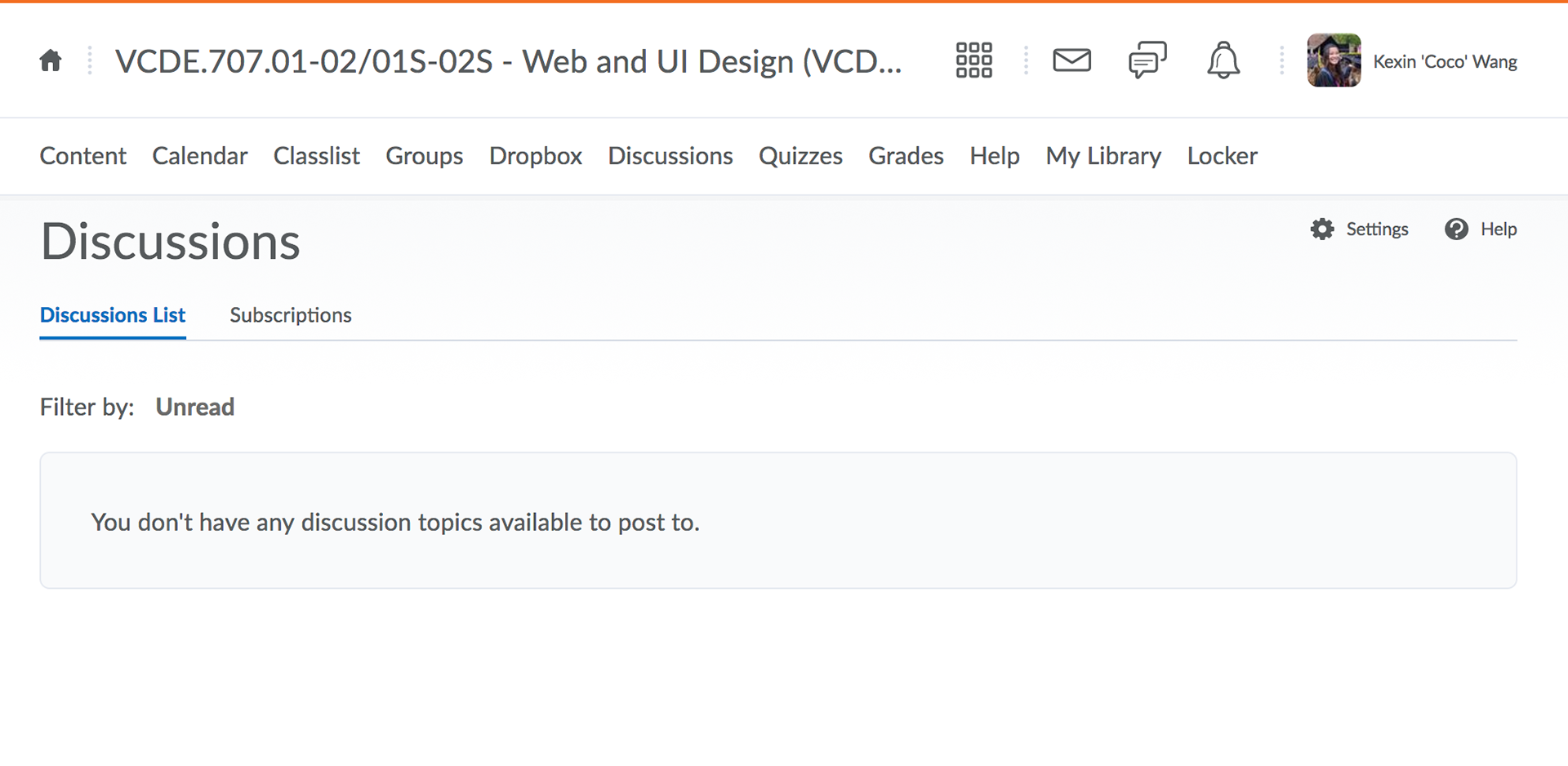 1. Keep the basic functions of the
thread discussion
as a long-lived forum.
- Allow the insertion of outside sources
- Allow simple photo attachments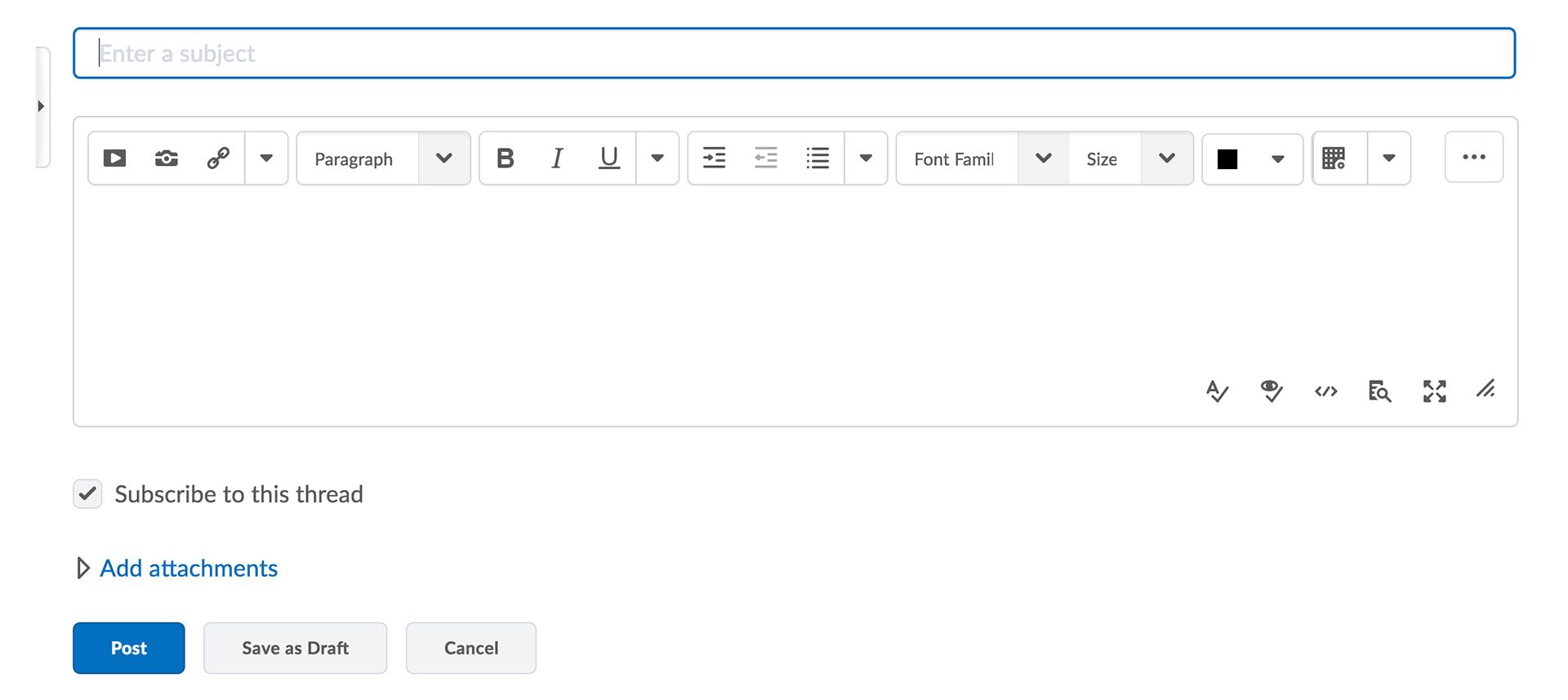 2. Include the
group message board
as a short-lived and active interaction.
- Private or direct message is also available.
- Allow multimedia attachments, such as photos and videos.
- Add voice and audio message as an additional function
- Add location share services. - Include the poll feature.
- Can connect to Dropbox or Google drive for students or instructors to link to more documents.
3, Provide more options for the
calendar feature.
- Include the due dates in addition to the course schedules
- Connect it with the school academic calendar which has the vacation dates included
- Include the dates of the CIAS (College of Imaging Arts and Sciences) speeches and lectures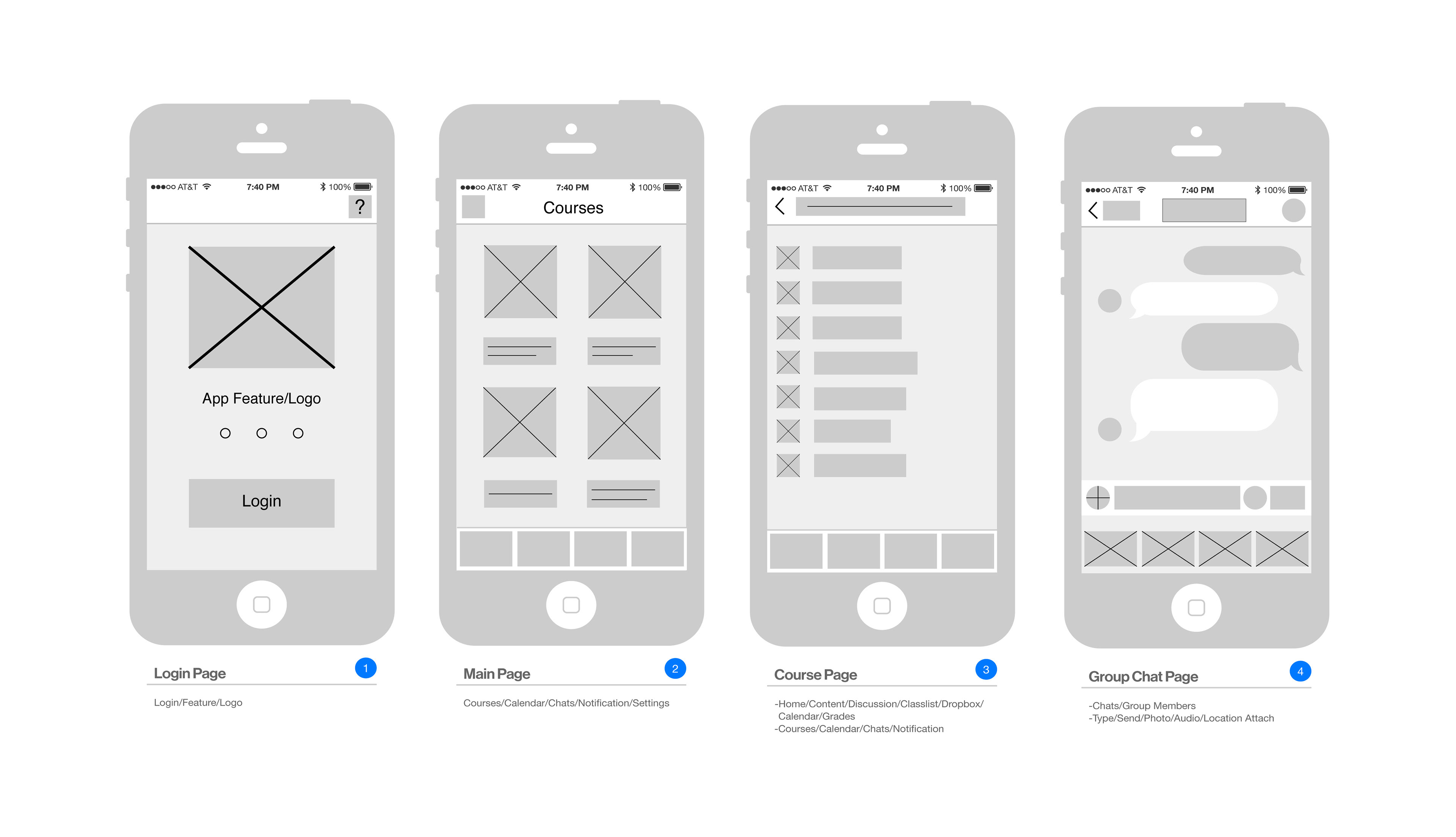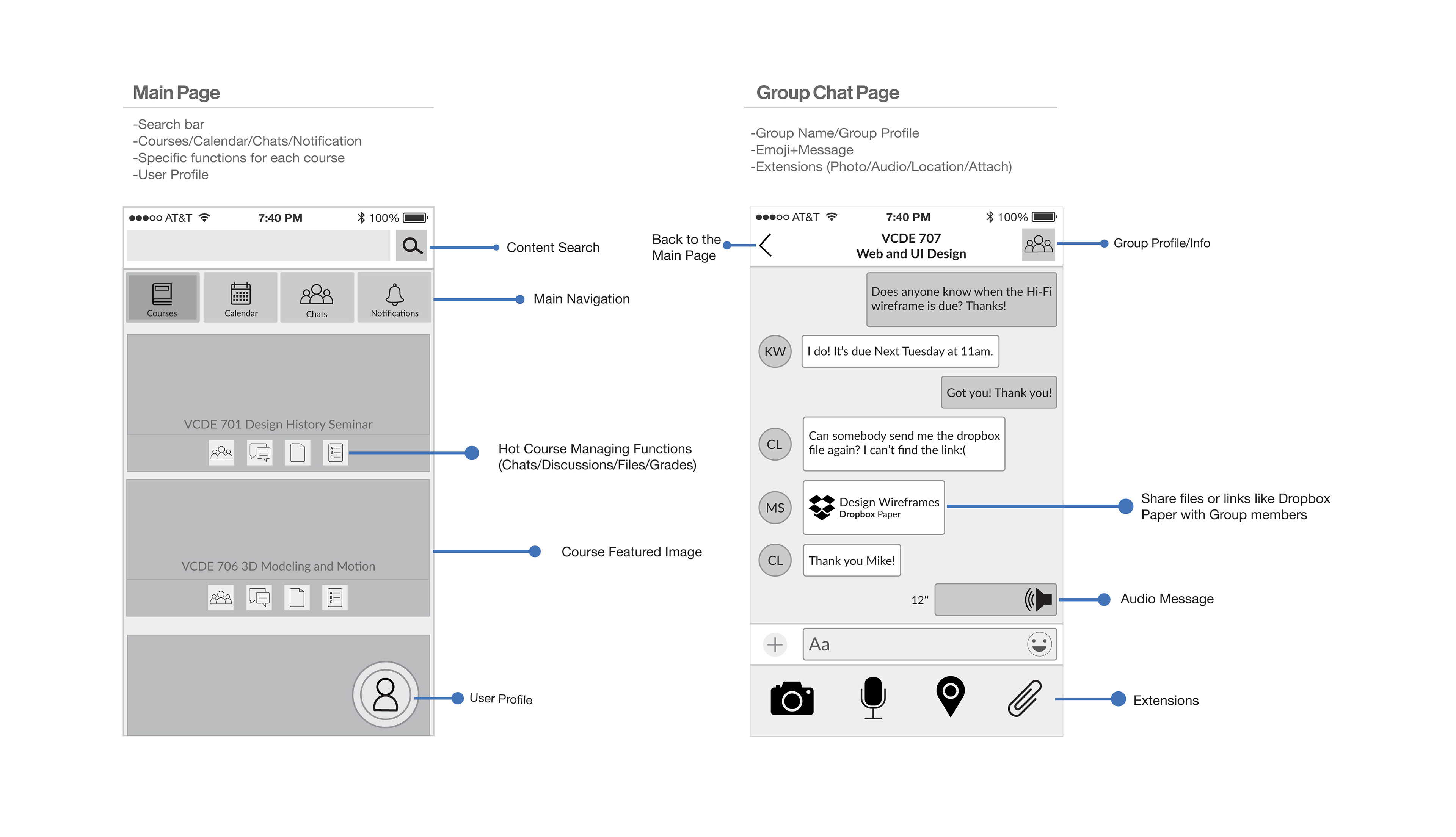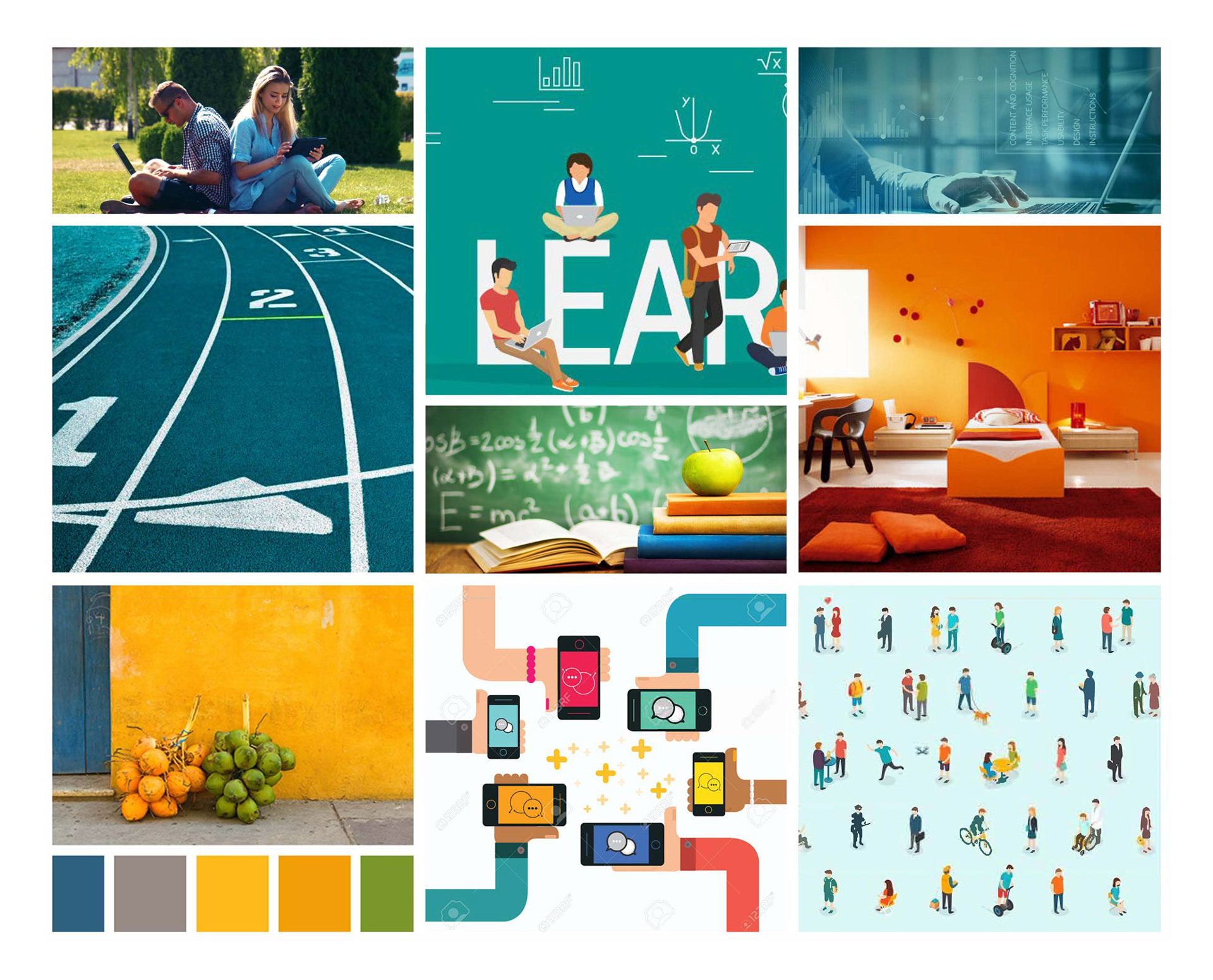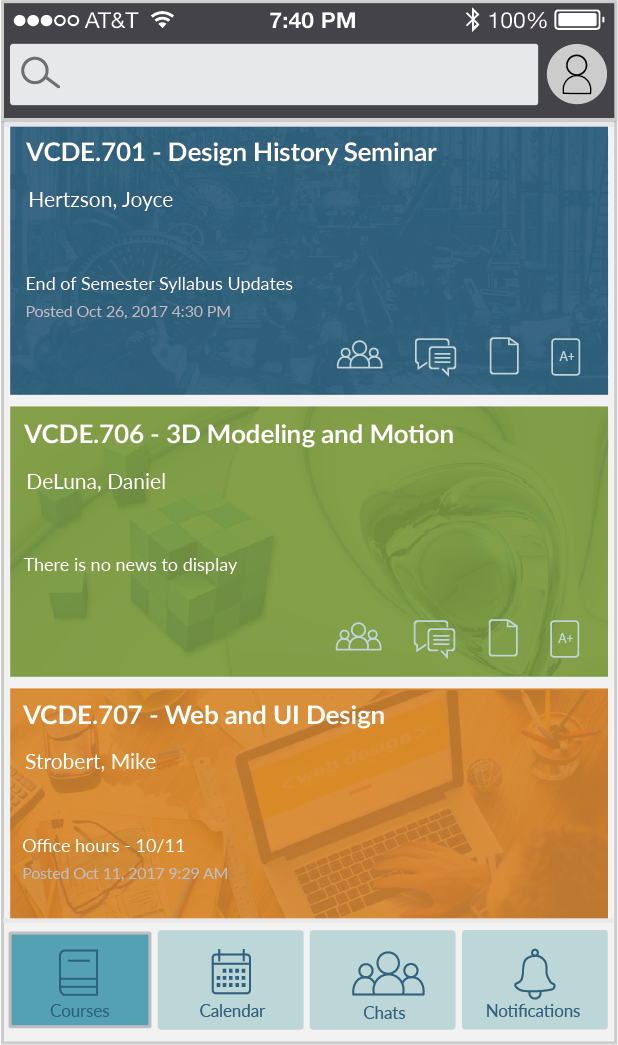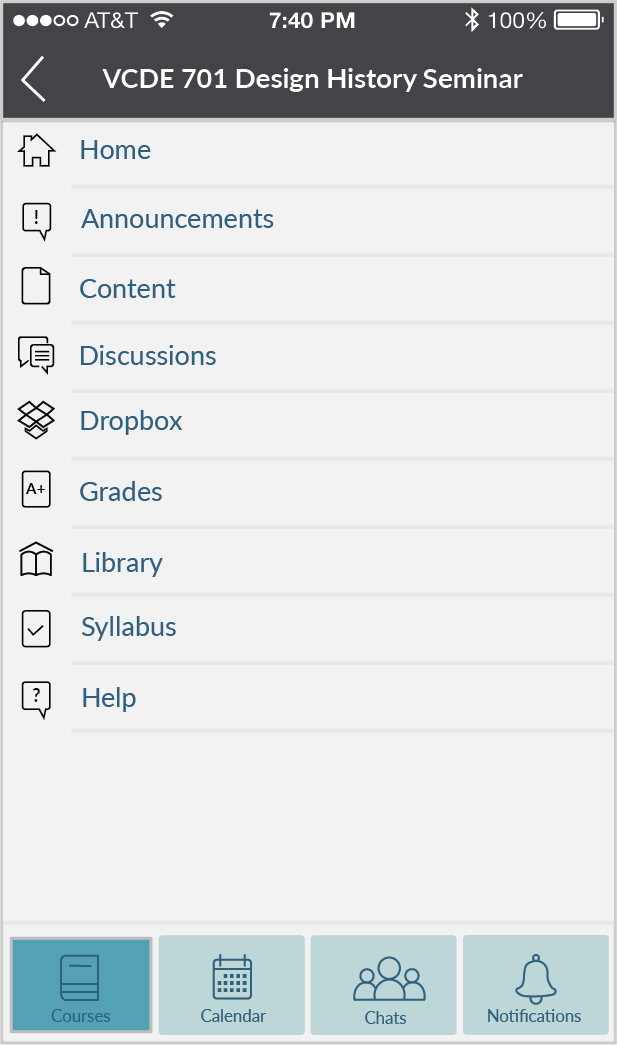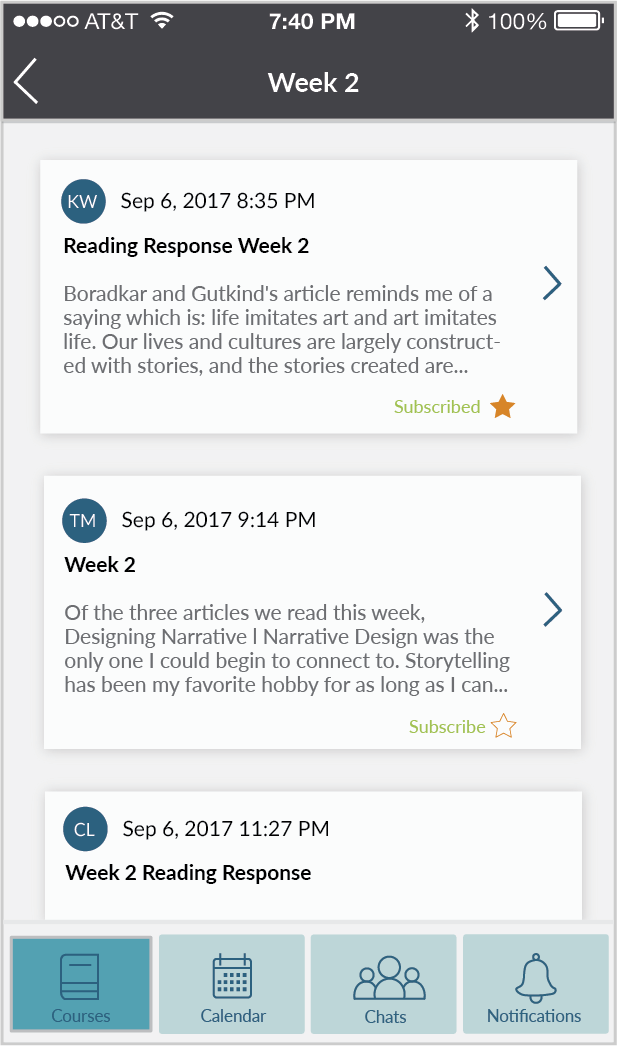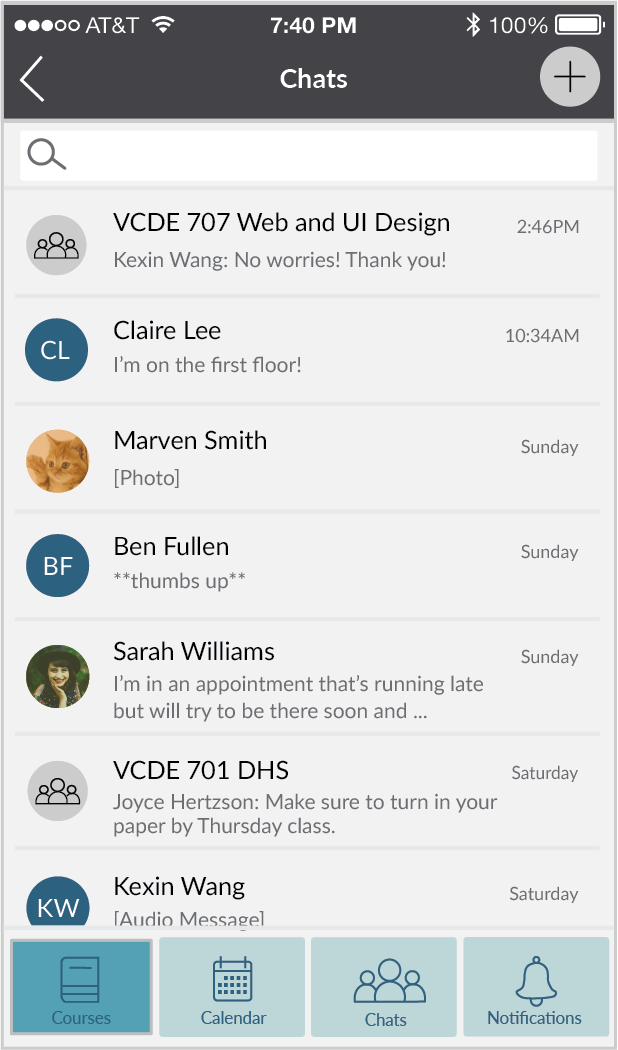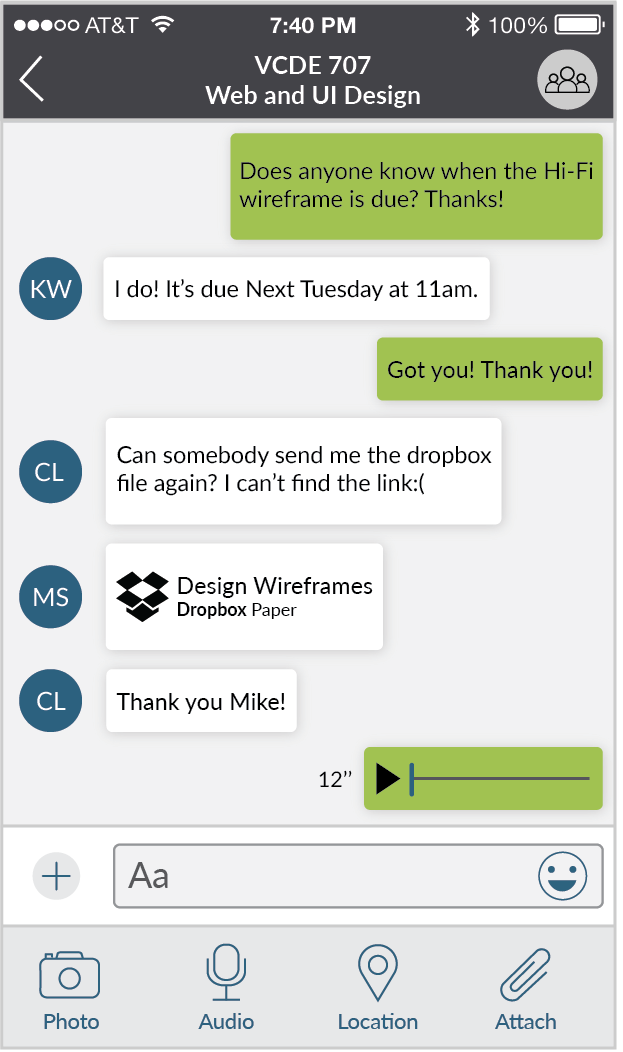 ※ It's a personal academic project not for commercial use.